"Grishiv Power" is a professionally managed company, which provides complete customer satisfaction by manufacturing high performance electronic components. The corporate philosophy of our company is to offer competitive advantage to our valuable customers by exporting Power Conditioning and Power Protection Equipment like Servo Stabilizers, Isolation Transformers, UIT, Online UPS, Home Inverter, Buck-Boost Transformers etc.
Keep Your Production Stable with our Reliable Machine
01
Air Cooled Servo Stabilizer
Air Cooled Servo Stabilizers offered by us are servo stabilizers that have capability to supply constant voltage to machines.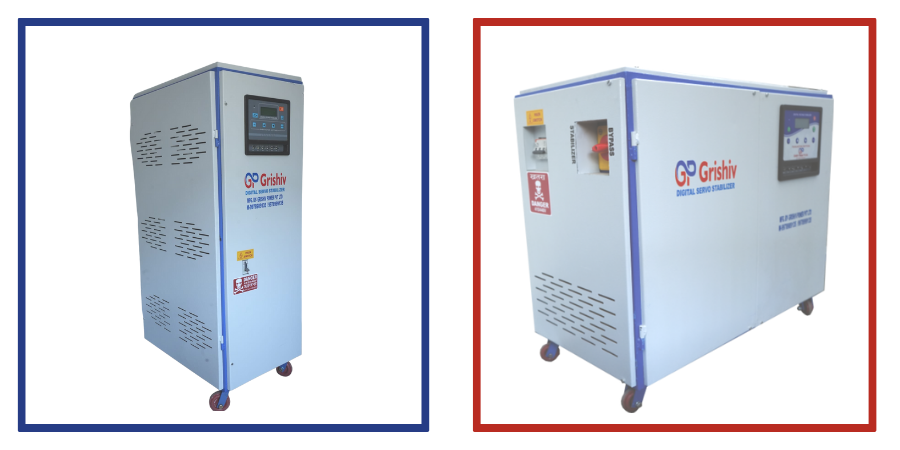 02
Oil Cooled Servo Stabilizer
We are supplying and exporting the most advanced range of Oil Cooled Servo Voltage Stabilizer.
03
Isolation Transformer
Isolation An Isolation Transformer is a device which is use to decouple two circuit, the load to the Isolation Transformer and to the Input supply, Isolation Transformer suppress electrical noise which occurs in transmission line.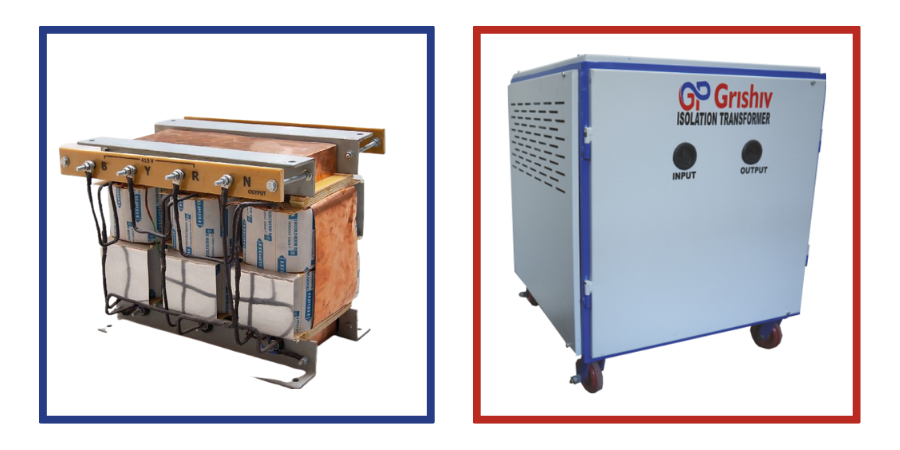 04
Ultra Isolation Transformer
All the types of electrical noises, predominantly common mode noises can be eliminated by Ultra Isolation Transformers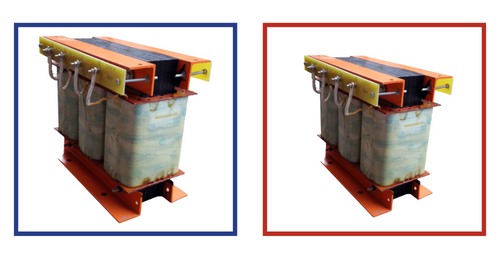 05
Online UPS
Grishiv Power offers a wide range of Single and Three Phase Online UPS System. These systems are manufactured in compliance with international quality standards using high grade raw material.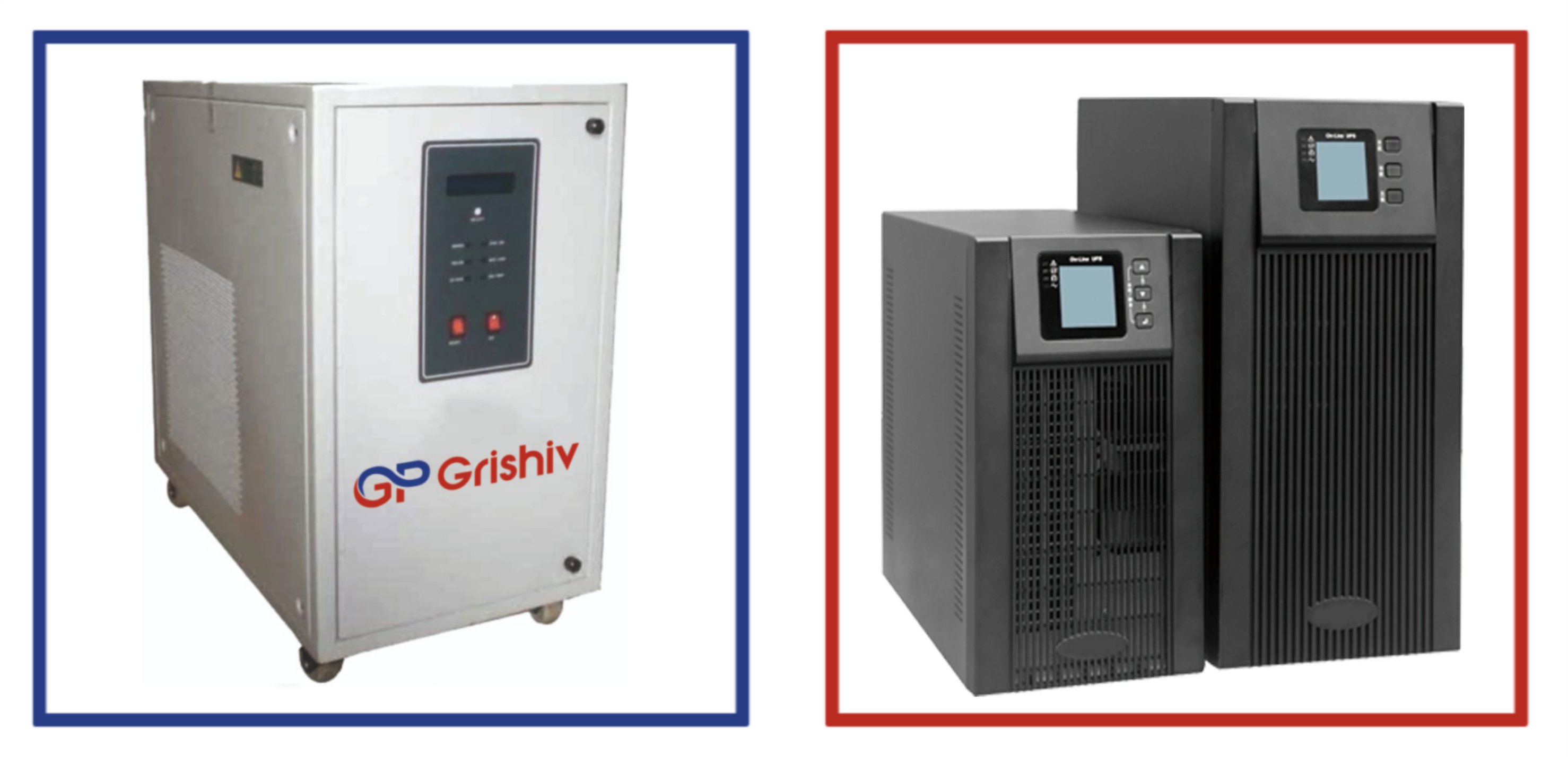 06
Buck-Boost Transformers
A buck-boost transformer works by taking input voltage from the primary side of the transformer and stepping it up or down – depending on the preferred configuration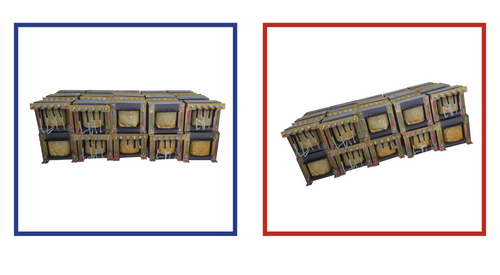 07
Static Stabilizer
Very fast correction time 20-30ms Excellent voltage regulation of +/-1%. Short circuit protection is provided To protect IGBT/System from overheating, and thermal protection
is provided.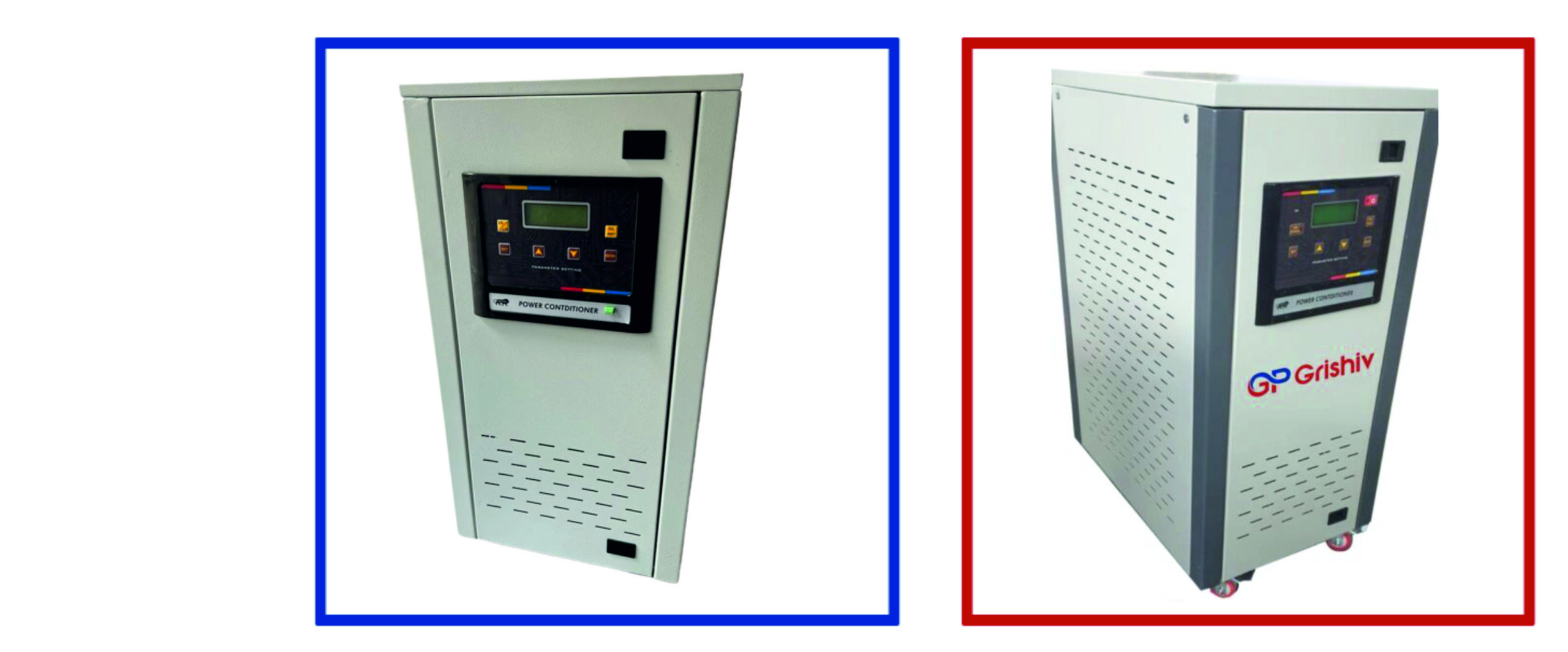 Contact Us for High-Quality Stabilizer Machines
"Get in touch with the experts in stabilizer manufacturing – contact us now!"
WHY CHOOSE A

GRISHIV POWER
Lowers equipment failure rate, hence lower breakdown of Electrical equipment
Saves electricity – lower electric bills (6-10% on motor load & 20-25% on lighting load)
Improves productivity and maintains product quality
Inquire Now for the best rate and Service
Along with an upgraded infrastructure; we also possess a team of highly qualified and experienced professionals. We owe our success to our team, which constantly strives to offer products of unmatched quality to the market. Our company nurtures a talented workforce that comprises professionals from diverse backgrounds such as engineering, research, quality control, marketing, and customer care. Every member of the team is a master of their own field. Besides, we also conduct a regular training session to keep our team updated with the latest advancements in the field.
+ + + Let's Talk Now + + + Let's Talk Now + + + Let's Talk Now + + + Let's Talk Now + + + Let's Talk Now + + + Let's Talk Now + + + Let's Talk Now